Attention Homeowners: The only thing worse than having a furnace and air conditioning system that doesn't work – is having an NEW ONE that doesn't work. That is why you need to know….
"The 7 Key Questions Every Heating and Air Conditioning Company that Provides You a Quote MUST be Able to Answer to Ensure, You are Getting the Most for Your Money."
Dear Friend,
It is shocking but, unfortunately, true.
Every day, homeowners like you hire HVAC companies to replace heating and air conditioning systems installed by other companies they should not have hired. These companies lure in homeowners with promises of the LOWEST PRICE, misrepresent their qualifications, charge you a lot more than they should for the quality of work they do and provide you with SUB-PAR installation that, in the end, COMPROMISES the performance and, potentially, the lifespan of your system.
Designing systems that will maximize system features, deliver REAL COMFORT, increase ENERGY SAVINGS, and promote LONGER EQUIPMENT LIFE requires professional training, extensive industry knowledge, and many years of experience. Finding a company that will rise to meet the challenge can be difficult, however, here is the undeniable truth:
HOMEOWNERS CANNOT AFFORD NOT TO KNOW WHAT THEY ARE GETTING FOR THEIR MONEY
I realize that you may not believe that the lowest price may not be the best investment.
But, think about it for a minute. You would not be looking for a system unless your old one was not working (and, if it is still working, you are most likely having problems with it), right?
Do you want to replace that system with one that just heats and cools your home? Or do you WANT a system that will provide you REAL COMFORT— one that eliminates uncomfortable rooms and temperature swings, that will run efficiently saving you money on your utility costs each and every month, one that will run problem free longer, and will offer you MAXIMUM equipment life?
Here's the problem:
Hire the wrong company and it's a pretty fair bet that your heating and air conditioning system will underperform….and may FAIL early…causing you to experience inconvenient, costly repairs or having to REPLACE it sooner.
Asking these questions is going to provide you with the knowledge you need to make sure you are hiring a company that will give you the value you deserve (this not only applies to HVAC, but other home services contractor as well).
WHO AM I AND WHY AM I REVEALING THIS INFORMATION?
My name is Chris Link, and I am the owner of Link Mechanical Services, Inc. I've been taking care of homeowners' comfort since 1992. I am revealing this critical information that many HVAC companies don't want you to know for two reasons:
I HATE to see homeowners taken advantage of (and it happens everyday) by companies that deliver sub-par results.
Companies that do shoddy work leave a negative impact on the entire industry. Like me, you may have seen news stories about unscrupulous HVAC companies taking advantage of homeowners. This makes me MAD.
Although there are a few bad companies out there, there are also many quality companies as well. By helping you separate the wheat from the chaff, will raise the "bar"; and force sub-standard companies to offer quality work. So, in the end, this BENEFITS everyone.
Okay, now that you know who I am and why I'm doing this, let's talk about "The 7 Key Questions Every Heating and Air Conditioning Company that Provides You a Quote MUST be Able to Answer to Ensure You are Getting the Most for Your Money."
Let me tell you, they are NOT THE QUESTIONS you might expect. Like these:
How long have you been in business?
How much will it cost?
What are your guarantees?
Can you show me testimonials?
Not that, those aren't good questions, because they are. Almost any company will have a response ready. But, these questions don't tell you much about the quality of their work. Let me lay out some questions that the average company won't be EXPECTING… that will help you see which company you can trust with your money.
So, let's get to it…
QUESTION #1: What steps do you take to ensure you are recommending the heating and air conditioning system that will address my needs?
First off – you MUST KNOW that replacing your heating and air conditioning system is much more than just taking out the old and putting in the new. Now you might be wondering WHY because it seems like it should be that simple.
Most likely, your system is 10-15 years old. TECHNOLOGY has changed dramatically since your system was installed and the installation requirements have, too. Also, your local code requirements have CHANGED. Think about the differences in our electronics today vs. 15 years ago. We have more options available and expect far more features and benefits. It's the same concept.
There are companies that will provide a quote sight UNSEEN (over the phone or Internet) or they may come to your home and produce a quote in a short amount of time. BEWARE of this practice. If this is the case, they might only be switching out the old unit with a new one. Not taking the time to collect enough information (or the right information) before a system is quoted could result in an improperly sized system or installation. Over or under SIZING, will make your system work harder to keep you comfortable and could significantly SHORTEN the life of your system. In addition, installations that are not completed correctly could leave you with an expensive REPAIR bill should it not pass inspection later on. In fact, if you want to put your house up for sale you won't be able to until you get it FIXED if it doesn't meet code requirements. Sadly, bringing a bad installation up to code could cost thousands of dollars.
If you WANT real VALUE for your money, make sure the recommendations are based on industry KNOWLEDGE.
Link Mechanical Services completes a comprehensive Analysis and Load Calculation of your home before we recommend a system. This evaluation includes addressing your home's structural needs, comfort concerns, lifestyle choices, and evaluation of your current systems configuration, energy efficiency, and operation. We do this to ensure that the systems we recommend (we will provide you options to choose from) are sized properly, and that any modifications needed are completed to meet installation specifications, manufacturer and building code requirements to promote maximum performance. Furthermore, our team of estimators and technicians attend ongoing safety and training meetings to ensure they are kept up to date on the latest changes in the industry, equipment, local codes and governmental requirements. For your peace of mind, we are fully licensed and insured. We adhere to all regulations, take out all necessary permits and help facilitate the completion of all necessary inspections.
QUESTION #2: What kind of training and experience does the salesperson have who will be preparing the quote?
This one is critical.
Many companies use sales people who have zero background in the HVAC industry. They are trained, all right—but that training is in sales and not in industry knowledge. They have been trained to present a slick presentation that, in the end, will get you to sign the contract. Buyer-beware. Lack of real industry KNOWLEDGE can lead to improper sizing, improper or incomplete installations that may lead to problems down the road, ultimately leading to early system failure. Proper sizing and installation are CRUCIAL to ensure you are getting the most out of your system.
According to Energy Star almost half of all the heating and air conditioning systems are installed incorrectly. Additional studies of residential systems show that a majority of them are installed incorrectly with the following reasons sited:
72% of installed heating and air systems were improperly sized
68% of installed air conditioning systems were not charged correctly
70% of new installed systems did not have adequate airflow to support efficiency performance
91% were not tested for combustion safety and efficiency
Judging from my experience in West Harford, Berlin, Farmington, CT and the surrounding areas we serve... it is quite common to find improperly sized equipment in homes (over- or under-sized).
Link Mechanical Services, Inc. estimators are trained in HVAC theory, manufacturer specifications and local codes, and government regulations. They will take the time necessary time to ensure system recommendations will meet or exceed installation requirements to provide you with the comfort, energy savings and extended equipment life that will make your investment a REAL VALUE. Also, the comprehensive Analysis and Load Calculation we complete for your home will include Manual J calculations that ACCA, ARI, GAMA, EPA, DOE and Consumer Reports recommend. This report will confirm that system sizing is correct and will help us calculate your energy savings from installing a new system.
QUESTION #3: Which manufacturers do you use? Which manufacturer is best?
This question links back to the previous two questions but goes a step further.
There are MANY manufacturers of heating and cooling equipment, and each manufacturer offers several models. Frankly, they all have options that will heat and cool your home. The differences are in the features like efficiency, noise level, indoor air quality enhancements, and other features. Naturally, heating and air conditioning ARE NOT a "one-size-fits-all" industry. No one manufacturer offers SOLUTIONS that meet every need.
Companies that carry only one manufacturer have LIMITED options available. The advice of a trusted industry professional who offers a CHOICE among several manufacturers and who has an in-depth knowledge about the technology available is invaluable in choosing the proper equipment for each application. The skill and technical expertise of an installation company will account for the satisfaction or dissatisfaction that you experience with a new comfort system.
Link Mechanical Services, offers you a choice among several of the best manufacturers in the industry. We complete ongoing training to ensure we are up-to-date with the latest technology, and changes in code or government regulations so we are prepared to offer you the best options for your needs. After completing the Analysis and Load Calculation, for your home to determine the correct size and installation requirements, we will provide you with options. We will go over them in detail, so you understand the features of each system and any limitations that may apply. We give you the information you need so you can make an educated decision on the best system that fits your needs and your budget.
QUESTION #4: What is and is not included in the quote?
This is important and an often overlooked question.
Quotes tend to look and sound alike, however, in reality; the differences are usually as extreme as night and day. In fact, often it is what is NOT STATED in the quote that is as important, if not more IMPORTANT, than what is stated.
Be aware, that one of the biggest differences in quotes (and what is often NOT STATED) is whether or not all the old components will be replaced with the installation of the new equipment. This includes components such as fittings, pipes, valves, connectors, dampers, safety switches that connect to the equipment need to be updated to match the specifications of the new system. Although, cutting corners by not replacing them will lower the cost of the job (and the quote you are provided), it COULD LEAD to early system failure and EXPENSIVE repairs down the road.
The quote provided should STATE, in detail, everything needed to COMPLETE the installation. This includes obtaining permits from your city, removing your old equipment from your property, all the parts and labor to complete the installation and replace old components, and WRITTEN guarantee and warranty information.
Remember: While cost is always a consideration, consider this – the DIFFERENCE in the lowest quote and the best available usually adds up to only pennies a day when spread over the life of your system. The real value will be in how your system performs, equipment life, and your overall SATISFACTION.
Link Mechanical Services will provide you Fair Up-Front Pricing with a detailed list of the work that needs to be done, including updating all components to ensure your system will be installed correctly to maximize performance, promote longer equipment life and meet code and manufacturer requirements. It will also include everything (parts and equipment) needed to install your system including taking out all necessary permits. Nothing will be left out - you will know the TOTAL costs up-front before work begins. Plus, we put our guarantees in writing (read more about that below).
QUESTION #5: What do your guarantees cover?
This is a critical question that is often misunderstood.
First, you need to know that the dynamics of most sales presentations focuses your ATTENTION ON THE PRICE, and they are expecting you to perceive that the company will satisfy your needs if you pay the amount quoted. Very often, the contract you are asked to sign will tell you only what equipment the company will deliver. It protects the contractor by stating the work that will be done but it DOESN'T dictate the legal standard by which the WORK will be done.
Many times, the homeowner is given a manufacturer's warranty that is meant to make them feel secure. However, in truth, these warranties typically go over all the things not covered and have absolutely nothing to do with the QUALITY of the installation or your SATISFACTION.
If there is a guarantee (in addition to the manufacturer's warranty), it is typically relayed verbally or stated on the website, and NOT put in writing as part of the contract, leaving you little recourse. Also, many companies offer a 100% Satisfaction Guarantee featuring vague wording that leaves the burden of PROOF on you (that is, if you can get a hold of the company to get them to respond).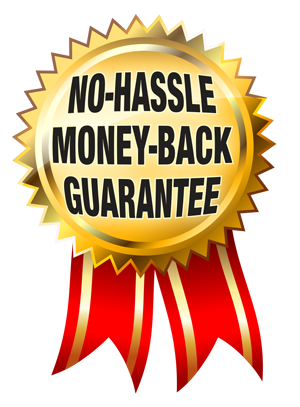 QUESTION #6: Is your company licensed and insured to work in my city? Do you take out permits?
Believe it or not, there are still companies out there doing heating and air conditioning installations that are NOT LICENSED to do so, potentially putting your family and the value of your home at RISK.
AND, just asking if a company is licensed and insured is not enough.
This is more important than most people think and a gray area that needs scrutiny.
Licensing is straightforward – any reputable company will have copies of their licenses on hand for your review. Double-check that they have a CURRENT license with the State of Connecticut, and that it covers the work you need done.
Proper licensing is required to apply for building PERMITS to complete the work on your home.Many companies will tell you taking out permits isn't important and try to SKIP this step—but don't let them. Permits and INSPECTIONS are for your safety. If an installation is completed without a permit, and is found to not meet code requirements, you (the homeowner) could be required to make the repairs at your OWN EXPENSE. These types of repairs can be very expensive and may restrict your ability to make additional improvements or, in some cases, to sell your home until corrected.
When it comes to the matter of insurance, many people don't realize that they are potentially opening themselves up to LIABILITY when they have a contractor working on their home.
Proper insurance PROTECTS not only the company and their employees but YOU, as well, if there is an accident causing bodily injury or property damage that happens while they are on your job site. If a company doesn't have insurance (or not enough) in place, you, the homeowner, could be held LIABLE. The policy should include workmen's compensation and liability and in amounts high enough to protect everyone.
For your security, Link Mechanical Services is fully licensed and insured. Any technician performing HVAC work will be properly licensed by the State of CT Department of Consumer Protection or be a registered apprentice with the CT Department of Labor. We adhere to all regulations and take out all necessary permits AND we work with you to assist in scheduling the inspections that are required. We know liability is a big concern, so we carry liability insurance that includes a $2,000,000 umbrella policy per occurrence and $500,000 of coverage for workmen's compensation. You can have peace of mind, knowing that any work we do in your home will be covered.
QUESTION #7:What happens after the installation?
Remember back in Question #2 where I mentioned what Consumer Reports had to say about rating heating and air conditioning equipment? If you recall, they ATTRIBUTED 60-65% of how the equipment will OPERATE and how long it will last to proper installation (and sizing), and 20% to design and the manufacturer of the equipment. The other 15-20% is related to how well the system is MAINTAINED. Once a system has been installed, proper maintenance is the KEY to keeping it running efficiently and to promote longer equipment life.
Think about proper maintenance like oil changes and tune-ups for your car… Regular oil changes and tune-ups will help KEEP your car running smoothly, promote better gas mileage and keep it on the road longer. Regular maintenance is just as important to your heating and air conditioning systems. In fact, proper maintenance is so important that manufacturers require it to keep WARRANTIES in force. Sadly, many companies do not offer maintenance service, and some don't do service work at all.
Link Mechanical Services has a separate division dedicated to delivering prompt, efficient maintenance and service. Just like our installation technicians, before we hire ANY technician they are background checked and drug tested. Our service technicians are fully licensed, and professionally trained. To keep your system running "like-new" we offer maintenance agreements that make keeping your system maintained convenient and that offer you additional benefits like priority service and discounts.
Well, there you have it. The 7 Key Questions Every Heating and Air Conditioning Company that Provides You a Quote MUST be Able to Answer to Ensure You are Getting the Most for Your Money."
If you are in the market for a new heating and air conditioning system, you may have already asked some of these questions. I hope you found a few that you can use when selecting an HVAC company to ensure that you get REAL VALUE for your money.
To your comfort,
Chris Link
P.S. I wanted to make sure I addressed the typical questions people ask contractors that I mentioned at the beginning of the letter:
How long have you been in business? Since 1992. We have thousands of satisfied customers but, more importantly, we have installed over a 1000 new systems in homes.
How much will it cost? (please read Key Question #4)
What are your guarantees? (please read Key Question #5)
Can you show me testimonials? I'll include a few below and I invite you to

read what homeowners, from your city

are saying about Link Mechanical Services.

---
"Just a quick note to let you know how pleased we were with the Link team! Mike Robson was very punctual, very informative, very personable and stood by his promise to deliver a great product. He took the necessary time to evaluate our home and the end result is a product that meets our needs. Victor and Alex worked in and around our home in some of the most extreme heat of the summer. I am not sure how they did it! We were so impressed by their work ethic and for their respect for our home as they ran in and out during the installation.
Unfortunately, we did not bank on our home being hit by lightening 5 weeks after installation (ouch), requiring a new control panel for the air conditioning unit and the welding of a copper tube running along the outer wall of our home. Mike, from your technical department handled that with great efficiency. Thankfully, no one was hurt.
Great job by your crew, and we will be sure to recommend LINK to our friends in the future."
Wendy & Dick
---
"We have been searching for a central air conditioning company that would be able and willing to work with our vintage house of 1947. We love this old house, but have had a most difficult time with ductwork application, due to the heating system. The system consists of hot-water radiant copper coils that snake through out the plaster ceilings, hence no ductwork. Up until now, we have used a 17,000 BTU window air conditioning unit that worked well in one room, whereby floor fans circulated the cool air through out the house. In our search for an installer, we decided on Link Mechanical Services based on your web-site detail, phone dialog and John Link. Your operation is extremely professional and the level of service we experienced is way beyond anything we have dealt with in a long time.
John was very proficient and had an in depth knowledge of the Mitsubishi ductless product line and really tried to accommodate us with an install date. Incredibly enough, it rained quite hard on the install date, but your crew of installers, Darren, Paul, John and Co. were terrific. They really tried to keep the wet and mess to a minimum and were very conscientious about everything they touched in the house. You have an excellent operation and we are very grateful for the quick and professional installation. Thank you for your help and we look forward to referring your good name to anyone in search for heating and cooling services. We wish you continued success. Thank you again for a great job."
R & D
---
"We wanted to write you to commend Link Mechanical Services for the expert installation and follow-up with the complete changeover on our heating/AC system. John, while you were the first of ultimately four contractors we called in to get estimates, it became rapidly apparent that no others had the same feel for what we needed.You were quick to recommend the system we finally chose, and your steadfast belief that it would be the best for us brought us confidence in choosing to work with you. Our research on Buderus only proved what we thought, that you indeed knew what you were talking about. Your presentation was very professional and your willingness to be there for us when needed was much appreciated. We received lower estimates, but we ended up with Link; you had a direct impact on that decision.
Mike, your presence before and after the completion of the job furthered our belief that we had made the right decision. Your patience in explaining the system and controls to us is much appreciated. When you told us about the level of expertise of the installation crew you would have working in our home, we instantly believed; this as a result of the Link employees we had met to-date, yourself and John. The installation crew of Darren, Audry, Bernard and Alex were nothing short of professional: taking time during the installation to answer questions, being most courteous to us and respecting our home. It should be mentioned again that they ran the job 'remote'; we were not home during much of the installation but never had any concerns leaving our house open to your crew.
We thank you for the fine job and we are enjoying our much upgraded heating/AC system."
Doug & Susan
---