Heating Replacement & Installation
For All Your Heating Replacement & Installation Needs - Just Call Link
If you're looking for a trustworthy, reputable, locally owned and operated, boiler, heating system, or furnace replacement and installation company in New Britain CT, West Hartford CT, Farmington CT and the surrounding community, you've found the right place. Since 1992, Link Mechanical Services, Inc. has been providing the best in residential heating system installation and replacement. We promise to provide you with Fair, Up-Front Pricing backed by our No-Hassle Money-Back Guarantees. For all of your heating replacement and installation needs, Just Call Link!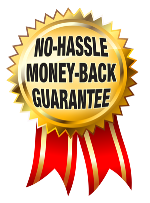 We Install, Repair, Replace, and Service:
Natural Gas Furnaces
Propane Furnaces
Oil Furnaces
Boilers (Gas/Propane/Oil)
Steam Boilers (Oil/Gas)
Ducted Heat Pumps
Ductless Heat Pumps
Accessories (Humidifiers, Air Cleaners, Electronic Thermostats, UV Lights, etc.)
Heating System Installation & Replacement in New Britain CT and West Hartford CT
Your home's heating and air conditioning system is one of the biggest investments you will probably make for your home. It is an important decision, with a lot to consider.
Although almost any HVAC company can sell you a system that will heat and cool your home, Link Mechanical Services' professionally-trained and knowledgeable estimators will design a system that will deliver real comfort, increased energy efficiency, and savings, and that will be installed correctly to promote longer equipment life.
We start by completing our comprehensive Analysis and Load Calculation of your home which includes more than addressing your home's structural needs. We also consider comfort concerns, lifestyle choices, and evaluation of your current systems configuration, energy efficiency, and operation.We do the extra work up front, to ensure that the system(s) we recommend are sized correctly and that any modifications that are needed to meet installation, building, and governmental specifications, will be included.
What You Can Expect With Link

After the Analysis and Load Calculation has been completed, we will provide you with options and go over them in detail (so you understand the features of each system and how they compare), arming you with the knowledge you need to make the best investment for your money.
We will provide you with a No-Cost, No-Obligation, Fair Up-Front Quote with a detailed list of the work needed to complete the installation, including upgrading system components (safety switches, pipes, fittings, valves, connectors, dampers, etc.) to ensure your system will be installed correctly.
For your peace of mind, we are fully insured, licensed, and we take out required permits and help facilitate the completion of all required inspections. Our installation technicians are fully licensed and adhere to all regulations.
Once the installation is complete, your satisfaction is ensured with our No-Hassle Installation/Replacement Guarantee!
Plus, did you know?
Not only does our Discount Comfort Club take the headache out of heating system maintenance, but it also extends yourInstallation/Replacement Guarantee and helps keep warranties in force (most manufacturers require annual maintenance). Our members receive additional benefits such as Priority Service, Extended Warranties, Discounts, and more...
Heating System Replacement & Installation Frequently Asked Questions
We provide heating system and furnace maintenance on almost every heating system regardless of the brand or manufacturer.
The most popular manufacturers of heating systems in New Britain CT, West Hartford CT, Farmington CT and the surrounding areas are:
Lennox
Trane
Payne
American Standard
Rheem
Carrier
Bryant
Rudd
Amana
Daikin
Mitsubishi
Fujitsu
Goodman
If you don't see the manufacturer of your heating system listed here – don't worry. Give us a call, more than likely we will be able to take care of you!
Over time, your furnace or heating system will begin to show signs of wear and tear. The following are some of the top signs that your heating system is in need of a replacement soon:
If you have required major furnace repairs in the last two years, it is usually a sign that a replacement is in your near future.
Noticing a flickering, yellow pilot light means there is too much carbon monoxide in your system. Carbon monoxide is a deadly gas and the presence of it in your system should be taken seriously.
Soot building up around the base of the unit is also a sign of excess carbon monoxide. Inhaling this gas can cause people and animals to get headaches, feel nausea and eventually causes carbon monoxide poisoning. If you experience any of these symptoms, evacuate your home right away and call a professional.
Experiencing cold spots in your home means there is uneven heating and a problem with your system.
Rising gas or energy bills could mean that your unit is losing efficiency.
Structural issues such as cracks, leaks or dents in the actual unit are also a strong reason to replace it. Many times, these cracks and leaks can lead to carbon monoxide in your air.
Your system is over 15 years old
We service most cities in Hartford and Middlesex Counties including:
Avon
Berlin
Bloomfield
Bristol
Burlington
Canton
Cheshire
Cromwell
East Hartford
Farmington
Glastonbury
Hartford
Manchester
Meriden
Middlefield
Middletown
New Britain
Newington
Plainville
Portland
Rockfall
Rocky Hill
Simsbury
South Windsor
Southington
Unionville
Vernon
Wallingford
West Hartford
Wethersfield
Windsor