For All Your Heating Needs - Just Call Link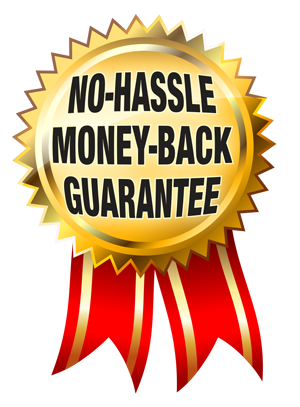 We Install, Repair, Replace and Service:
Natural Gas Furnaces
Propane Furnace
Oil Furnaces
Boilers (Gas/Propane/Oil)
Steam Boilers (Oil/Gas)
Ducted Heat Pumps
Ductless Heat Pumps
Accessories (Humidifiers, Air Cleaners, Electronic Thermostats, UV Lights, etc.)
Heating System Repair/Service
Whether your system has stopped working or it is just not keeping you as comfortable as it should, regardless of the type of furnace or boiler you have (we service all manufacturers and models), we are equipped to take care of your needs.
All of our fully-licensed technicians will arrive on time, carrying the most common parts on their trucks to fix most problems on the spot. Unlike many companies, our technicians are not paid on commission. They will not sell you anything you do not need or want.
Before we begin, we will go over your options, giving all the information you need to make a decision. We will provide you with Fair Up-Front Pricing that includes everything to finish the job. Plus, all service, maintenance or repair work we complete is covered under our No-Hassle, Service/Repair Money-Back Guarantee.
While we are there, we will respect you and your home, using floor-protecting shoe covers, pads, and floor runners to protect your furnishings. When finished, we will clean up before we go, leaving nothing behind.
Heating System Maintenance
Manufacturers of heating and air conditioning equipment, the EPA, and industry professionals recommend annual maintenance for your heating system to keep it running safely (read more about your furnace and the dangers of Carbon Monoxide here), efficiently, and to promote longer equipment life. It is so important that most manufacturers require annual maintenance to keep warranties in force.
Not only is maintenance the key to efficiency, it also reduces breakdowns by uncovering little problems before they become big ones. The most important benefit of proper maintenance is that it promotes longer equipment life! A properly maintained system may last 5-7 years longer than an unmaintained one.
Our Discount Comfort Club takes the headache out of maintaining your system. We keep track of the maintenance you have had performed and remind you when it is due. PLUS, our Members receive additional benefits such as Priority Service, Extended Warranties, Discounts and more...
Heating System Installation & Replacement
Your home's heating and air conditioning system is one of the biggest investments you will probably make for your home. It is an important decision, with a lot to consider.
Although almost any company can sell you a system that will heat and cool your home, Link Mechanical Services' professionally-trained and knowledgeable estimators will design a system that will deliver real comfort, increased energy efficiency, and savings, and that will be installed correctly to promote longer equipment life.
We start by completing our comprehensive Analysis and Load Calculation of your home which includes more than addressing your home's structural needs. We also consider comfort concerns, lifestyle choices, and evaluation of your current systems configuration, energy efficiency, and operation. We do the extra work up front, to ensure that the system(s) we recommend are sized correctly and that any modifications that are needed to meet installation, building, and governmental specifications, will be included.
After the Analysis and Load Calculation has been completed, we will provide you options and go over them in detail (so you understand the features of each system and any limitations that may apply), arming you with the knowledge you need to make the best investment for your money.
We will provide you with a No-Cost, No-Obligation, Fair Up-Front Quote with a detailed list of the work needed to complete the installation, including upgrading system components (safety switches, pipes, fittings, valves, connectors, dampers, etc.) to ensure your system will be installed correctly.
For your peace of mind, we are fully insured, licensed, and we take out required permits and help facilitate the completion of all required inspections. Our installation technicians are fully licensed and adhere to all regulations.
Once the installation is complete, your satisfaction is ensured with our No-Hassle Installation/Replacement Guarantee!
Need more information?
1. Understanding The Efficiency Ratings of Furnaces and Boilers
2. How A New Furnace Could Reduce Costs
3. Heating and Cooling Energy Tips
4. Questions You Should Ask Before Hiring a HVAC Contractor To Replace Your System